Occupational Safety & Health
Addressing occupational safety and health aspects in tanneries and effluent treatment plants is an unique service from ILIFO. Currently no other agency or service is available apart from ILIFO. For OSH assessment, ILIFO's trained experts will address safety concerns in every department and every machine of the tannery or ETP.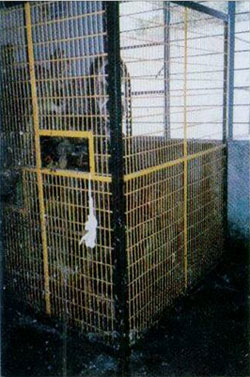 '
The absence of passive machine safety guards, active guards in roller-type machines, deficiencies in electrical safety viz. absence of cable glands at terminal boxes of motors, no conduits for electrical cables, no fan and fan covers for motors, unsafe ways handling of chemicals, non-use of appropriate personal protective equipment, inadequate or no dust extraction systems on dust generating machines, poor ventilation and lighting; lack of equipment and training in effluent and sludge handling are the main causes of the hazardous conditions that prevail in many tanneries.
Individual reports to each company incorporating the specific improvements to be made in all above mentioned areas are provided.