Training
Training of personnel on the areas of ILIFO's services are integral part of each activity. So far about 2099 personal were trained by ILIFO on various topics that includes cleaner tanning technologies, effluent treatment techniques, occupational safety and health aspects, etc.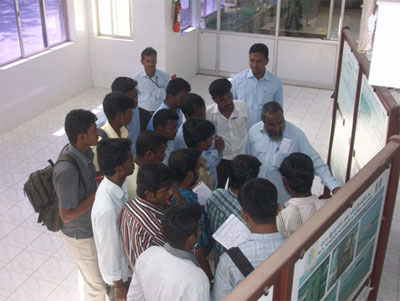 ILIFO conducts workshops, seminars and training programmes on the topics of relevance at strategic locations. Recently a group of 27 engineers have been training in an intensive 2 week training programme in Ranipet on operation and maintenance of ZLD systems.
This has helped the CETPs to employ the trained personnel to operate the ZLD systems as these systems have expensive and sensitive equipment.